Restore and Protect Your Leather
A Natural Approach for Leather Care and More!
how it works: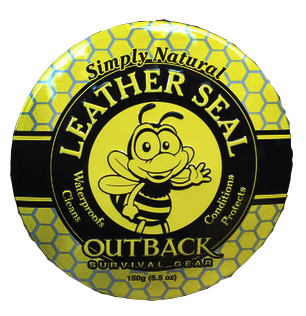 Step One: Apply With Hands
Made with Bees Wax, Eucalyptus, and Avacado Oil, Leather Seal is safe to apply by hand.

Step Two: Work Your Leather
See and feel instant results as you massage product to soften leather and protect stitching.

Step Three: Wipe Off Excess
Gently remove excess to activate waterproofing technology and resotre original matte shine.
Explore Use Cases:
See before and after demos to understand how it works.
Have a Survival Story about your leather? Signup to post your testimonial!
Back to the top